Destiny 2 Malfeasance Quest Steps | Darkness In The Light Exotic Quest Guide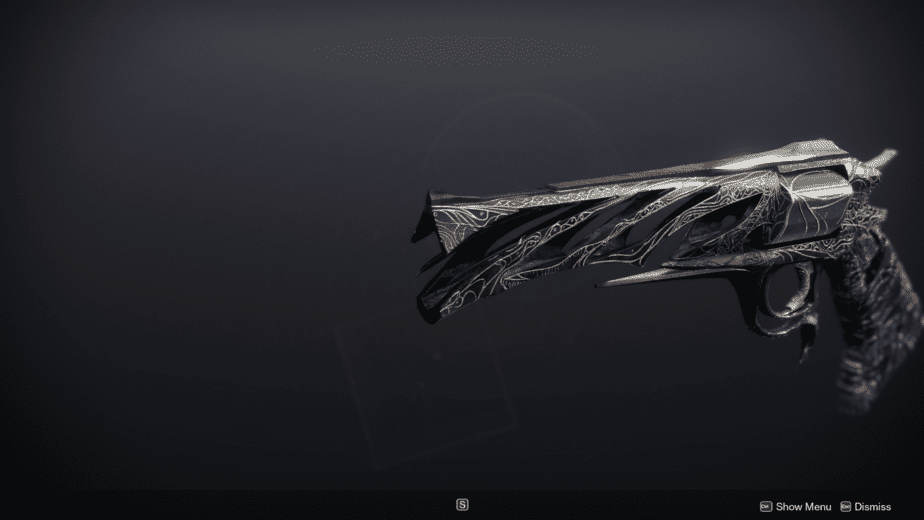 Destiny 2 Malfeasance is an Exotic which you can unlock in the Forsaken expansion.
The Malfeasance Exotic quest can be a bit frustrating to start with and you will have to complete a lot of steps involving Gambit and the Taken.
But we will guide you on this journey to acquire the Forsaken exotic hand cannon.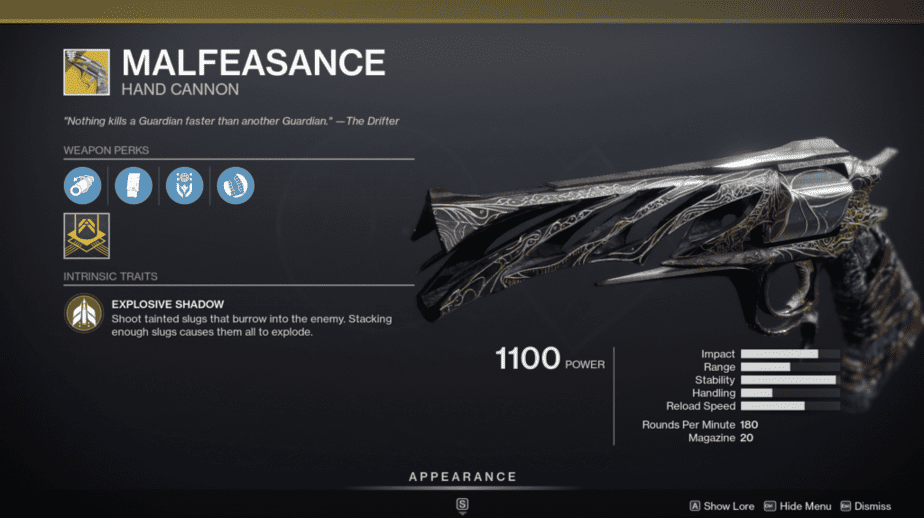 How To Get Destiny 2 Malfeasance Quick Guide
Summon an Ascendant Primeval Servitor in Gambit and defeat it;
Speak to the Drifter in the Tower;
Defeat 25 Taken yellow bar enemies;
Complete 'The Corrupted' Strike;
Deposit Motes and win Gambit matches;
Defeat 25 opposing Guardians in Gambit, and team wipe as an invader yourself or have an ally do it three times.
How To Start The Malfeasance Quest
To start the Malfeasance quest you will need to acquire the corrupted heart, that you can get playing Gambit.
You will have to complete Gambit matches until you get lucky and summon the Primeval Ascendant Taken Servitor, note that summoning the Ascendant Primeval Servitor has become easier over time but still don't expect to come across it very often.
So, for this step be prepared with a good fireteam and win as many matches as you can, because you will then have to defeat the Ascendant Primeval and win that match.
Once you've defeated the Ascendant Primeval and earned the heart, take it back to the Drifter in the Tower.
Defeat Taken Bosses
For this step, you just need to kill 25 Taken bosses or mini-bosses, these are the yellow bar enemies and they are more powerful than other regular enemies.
To complete this step you can do public events and missions in the Dreaming City, as well as Strikes with a final Taken boss.
But if you want to complete this step much faster you can also go into a Lost Sector with a Taken boss at the end, like The Chamber of Starlight located in Rheasilvia, as it is a good one to run fast you just need to complete it until you get this step done.
Complete The Corrupted Strike
Now, once you've killed all the Taken bosses, you will have to complete a special version of The Corrupted strike.
Note that this step will be more difficult for most players, as this special version is more difficult than the regular strike.
The strike is basically the same with some changes and a whole new boss fight.
Then, return to the Drifter, and get ready to play a lot more Gambit.
Win Gambit and Deposit Motes
This step can be the hardest and most time-consuming in the entire quest.
After you go and speak with the Drifter, you will then need to charge the weapon core. To do that you will have to play Gambit, and get well prepared because you will need to win.
Basically, you will need to win 10 games of Gambit to complete the first part of the core charge. Keep winning until you complete it.
The second part of this step can be a bit trickier. You will need to deposit around 400 Motes in Gambit, however, losing any Motes will actually set you back by two times the amount lost.
So, play carefully and keep constant banking those motes to not lose any, or you will end up going backward in the progress.
Defeat Enemy Guardians in Gambit
For the final step, you will need to kill 25 enemy guardians in Gambit whether if they are invading your side or you are invading them.
And for the other part of the last step, you will have to completely wipe the opposing team's four players in a single invasion or have a teammate do it for you a total of three times.
Once you're done with this step, travel back to the Drifter and enjoy your new exotic hand cannon!
You can see all the Exotics List here!